Foster A Dog
"Four Paws" Partner Homes are where our dogs training and socialization takes an important turn; it is here that they become comfortable with home life, learn basic obedience, and begin to experience the world. "Four Paws" Partner Homes take our dogs everywhere, to work, out to eat, on trips, and even grocery shopping. This real-world training imitates the experiences that our dogs need in order to be successful service dogs.
The dog training experience requires a great deal of commitment, time, energy, and focus. It's an unforgettable and rewarding experience, and most Partners fosters choose to participate again and again.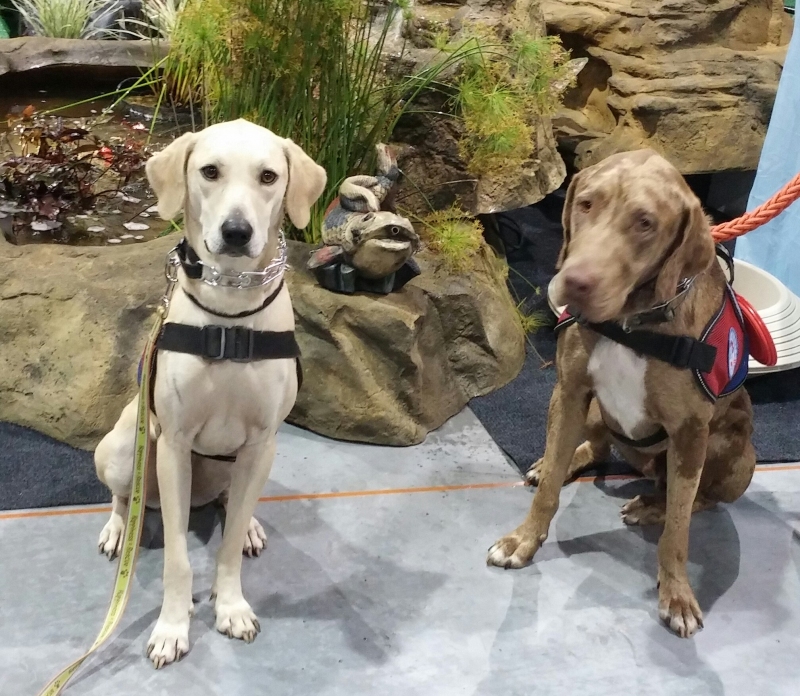 CRITERIA
We are always seeking individuals with professional veterinary experience who can provide foster care to our animals who may need support in a home environment to adjust to becoming a lifelong service dog. This is a great opportunity for veterinarians, and other medical professionals to assist in providing treatment for our future service dogs. If you are able to assist, we are looking for you! Please let us know by filling out the questionnaire below.
THIS SOUNDS GREAT! HOW DO I GET STARTED?
If you are able to assist, we are looking for you! Please fill out the below application. It's that simple.